Guide to Using ANYSUPPORT
Thank you for using ANYSUPPORT. Follow the step-by-step instructions to get started.
Request for Customer Support
Agent Login
Generate Session Number
Go to Customer Portal
Enter Access Code
01
Request for Customer Support
Customer contacts via call center or helpdesk
If you are having trouble understanding customer issues on the phone, not able to respond or explain to your customer with ease, you initiate remote support.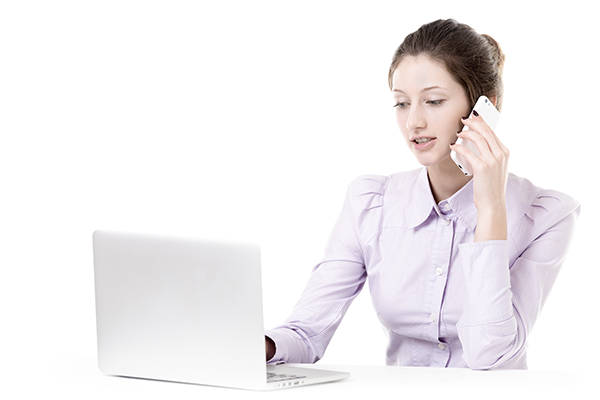 02
Agent Login
Login using the given ID and password.
1. Login on our homepage and run the program.
2. If you use the PC regularly for remote support, you can directly run the program without accessing the web or installing files.
03
Generate Session Number
Send generated session number and portal URL to customer
Agent generates an encrypted session number for customer verification in the remote support program. Send the session number to the customer along with the customer portal URL (988.co.kr).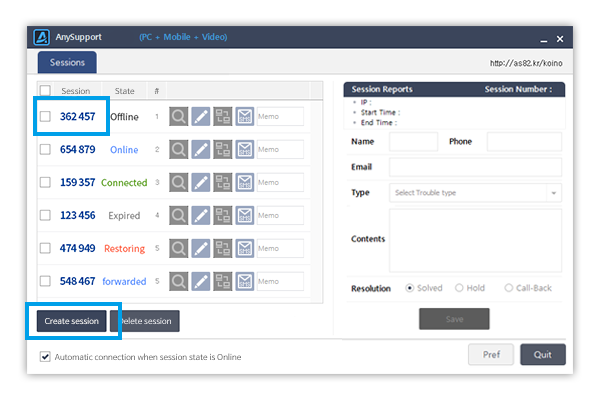 04
Go to Customer Portal
Go to 988.co.kr on your browser.
Follow the instructions from the agent to access 988.co.kr or a private link.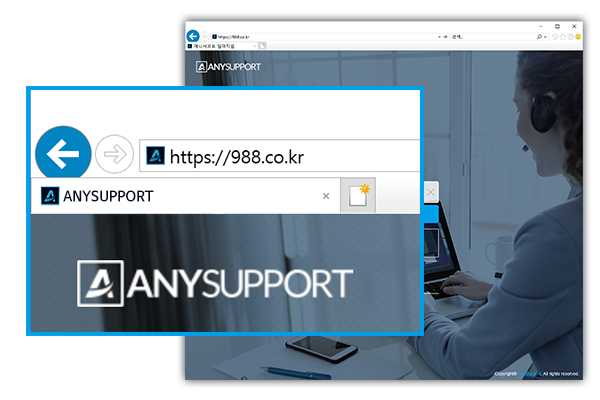 05
Enter Access Code
Enter the 6-digit code you received from the agent.
Once you enter the session number given by the agent, remote support will begin. In the case of a private URL, you can connect either by entering the access code or clicking the number button (connect in a single click).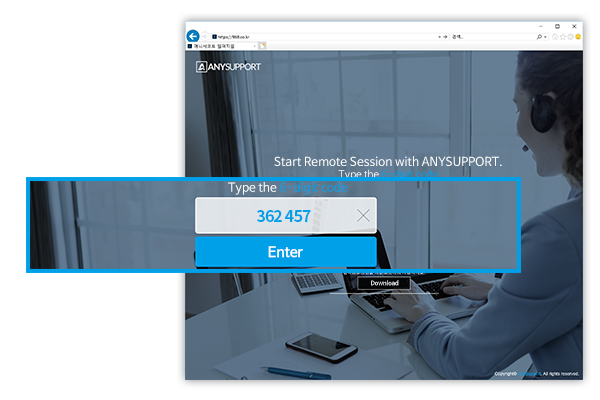 06
Start Remote Session
Perform remote support by accessing customer's computer.
Resolve customer issues by utilizing screen-sharing, file transfer, whiteboard, keyboard/mouse control, real-time chat, multi-monitor, voice chat, agent screen-sharing, and other useful functions.