Customer support solution that helps even the
largest call centers

in real-time.

With ANYSUPPORT Premium's multi-session management,
1 agent can support 10 customers at the same time.
Session Management
Click on "Generate" to receive a code, and create up to 10 verification code per agent.
6-digit verification code will be randomly generated, set to permit only one access per code to block random reconnection.
Once the customer enters the code, the agent will automatically have access to customer's computer (you can also change this setting).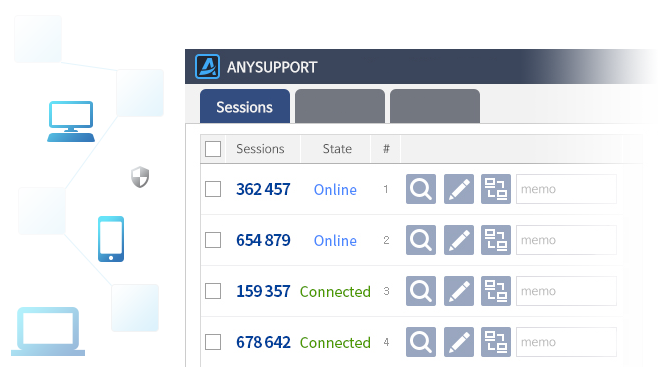 Real-Time Multi-Monitor Management
Having the only real-time, multi-monitoring function in Korea, ANYSUPPORT enables real-time monitoring of maintenance and patch jobs for a faster, more productive way to work.
Even for facilities with multiple displays, agents can easily view all the screens like it's their own PC.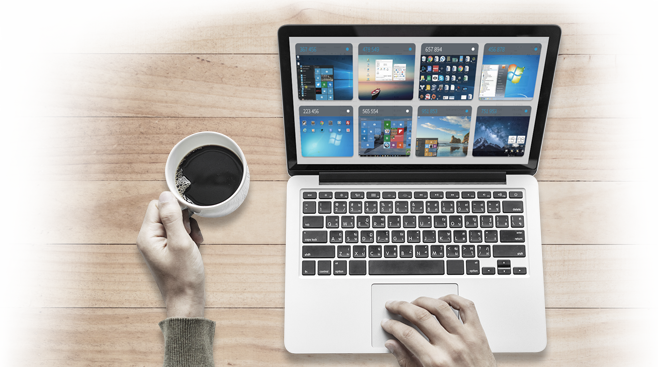 Record Management
Keep track of customer data and generate statistics for analysis.
Save details like start/end time and duration, and download these data as an Excel file.
Customer survey function after remote support session to improve customer satisfaction.